Visit The
Workshop
When you visit the woodshop, you'll see first-hand the process we use to make furniture - from drying the wood, construction, sanding, finishing with natural Danish oil, right down to the final water-based polyurethane top coat that ensures your custom piece of furniture will last several generations.

On any given day, the woodshop at Hawkins Furniture Co. contains 10 or so one of a kind pieces in progress. Many of them have a story or a history, and each of them has a purpose. Much of the furniture in the shop is built from reclaimed or recycled wood from old Texas farm houses and barns. Some pieces are created from wood provided by the customer that holds a special meaning for them. On one particular day you might find...

A matching set of mesquite bedside tables for a newlywed couple.

A 6-foot long leaf pine mirror.

Gramma's antique dressing table that needs refinishing.

A console table made of a large piece of black walnut that the customer bought online and shipped all the way from Oregon.

A dining table made out of a beloved pecan tree that died in Elgin, TX fixed atop an iron base created by Hawkins' favorite metal worker in El Paso.

A 10-foot kitchen island top made out of old growth long leaf pine salvaged from a deconstructed farm house.

A natural edge sweet gum bench set upon a recycled base of mahogany from Guatemala.

A custom crafted bed with a waney edge finish built out of mesquite trees from the customer's own ranch.

Come visit our glassed in workshop at Hawkins Furniture Company to see for yourself the craftsmanship that goes into each and every piece of furniture we make.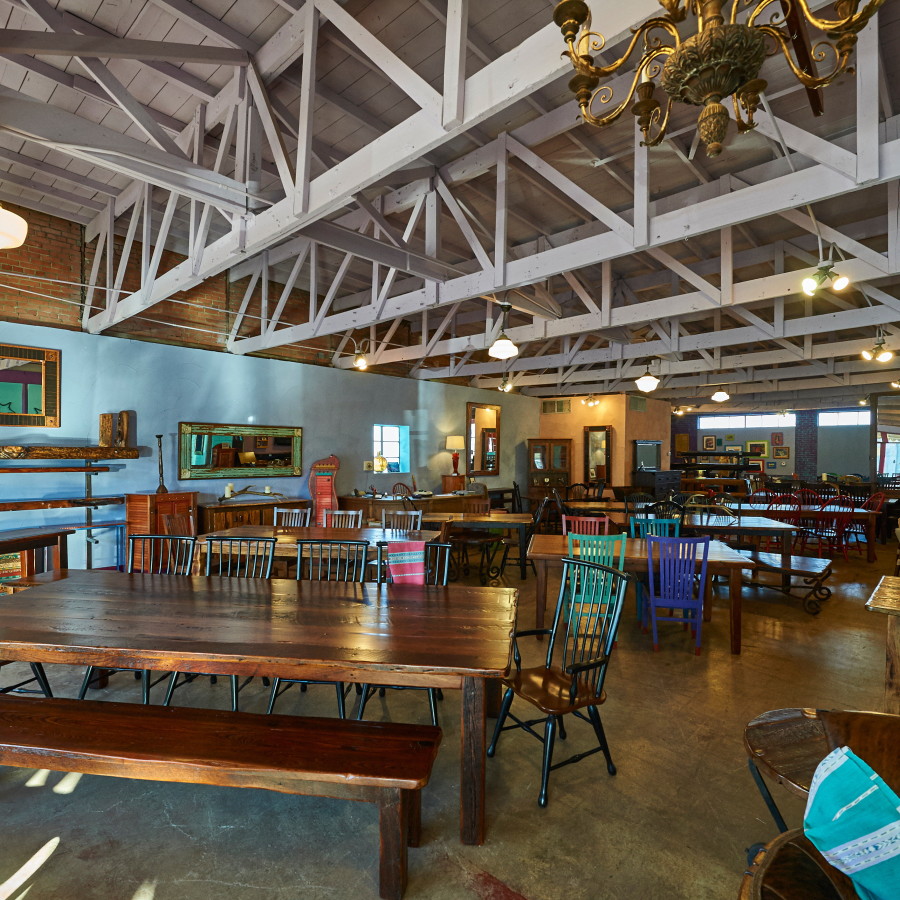 Come Visit
1811 Avenue G
Rosenberg TX, 77471
Thursday-Friday 10am-4pm
Saturday 10am-3pm
(281) 341-0479
Custom Orders
Whether you already have the perfect piece of wood to turn into a one of a kind piece of furniture or don't find a piece that meets your specifications already on our showroom floor, we are happy to build a custom piece of furniture that you will fall in love with.
Come by the Shop
We like do business in person, please come by the shop, thanks.